Actor, director and frozen pea spokesperson Orson Welles would have been 98 years old today. While Welles' Citizen Kane (1941) may be one of the most important American films of all time, I have always been fascinated with his shadowy role in Carol Reed's postwar thriller, The Third Man (1948). Welles' impact on the film (and the character of Harry Lime) has become almost mythic. Many critics refer to the film as "Graham Greene, Carol Reed and Orson Welles' classic film." Almost mirroring his character's exaggerated importance in the film (Lime is only in a 1/3 of the film but is talked about throughout), Welles seems to have an exaggerated importance in the making of the film.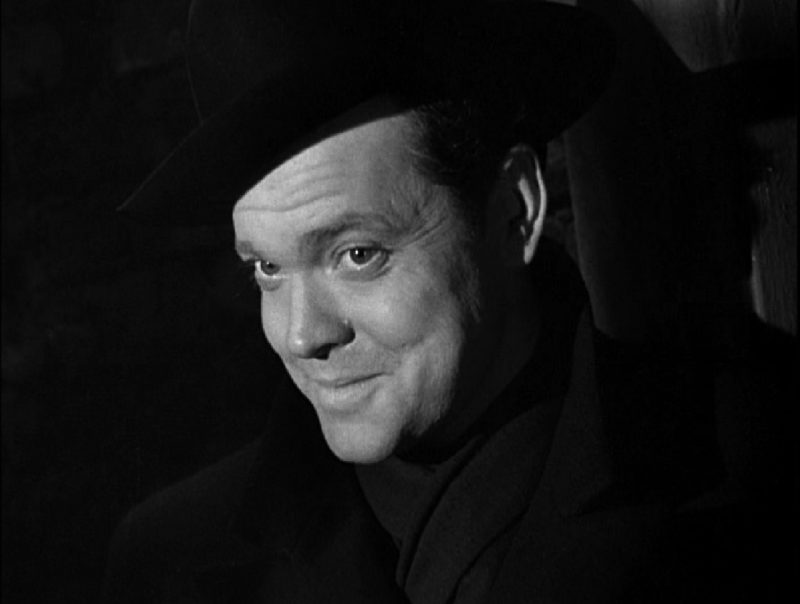 Oh, that impish smile!
"The traditional approach to The Third Man aligns the audience's sympathies with the sympathies of Anna. Harry Lime, a figure who stoops so low as to steal medicine from children and replace it with a harmful substitute, is seemingly forgiven solely because of his charm. Lying, stealing, even endangering the lives of children are nothing compared to that charm. The character was so appealing that Orson Welles reprised his role as the enigmatic racketeer in a series of radio prequels that chronicled the early adventures of Harry Lime" (The Lasting Influence of the War on Postwar British Film 93).
I consider the importance of American expatriates (in The Third Man and Night in the City) and put forward a reading of a distinct British film noir in The Lasting Influence of the War on Postwar British Film, published by Palgrave Macmillan. It's available on Amazon (Canada, US, and UK). Or, request your local public library to order it.

Tweet